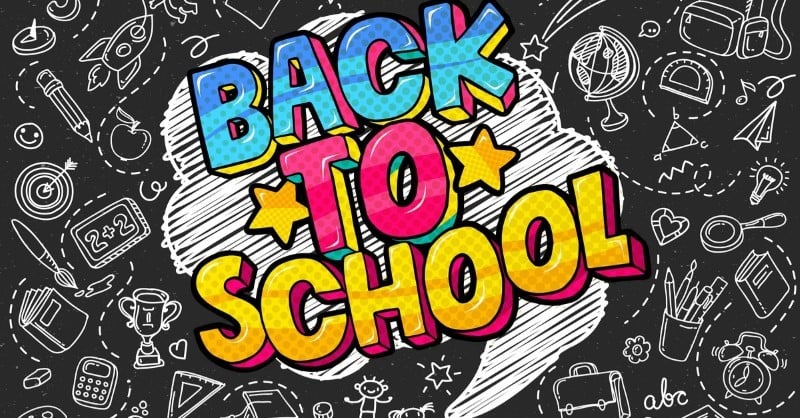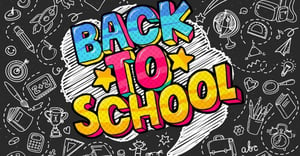 As summer vacations wind down, and kids across the country go back to school, it's time for new school clothes, shoes, backpacks, and all those supplies. Whether your child is anxious to be back or dreading every minute of it, it's always best to be prepared. Here are a few back to school tips to help you and your children get the school year started off on the right foot.
First Day Jitters
Kids of all ages get nervous before the first day of school. Sometimes it's a new campus or town, and other times, they wonder if their friends have forgotten them. Here are some back to school tips to help your child be less nervous about the first day of school
Point out the positives of going back to school – like seeing old friends and making new ones.
Attend any orientations, open houses, or other opportunities to meet teachers or tour the school before the first day.
Remind your young ones that other kids will be nervous, too.
GETTING TO SCHOOL
The crack of dawn on the first day of school isn't the time to decide how your child will get to school. Take some time now to prepare them for their routine.
Decide if your child will ride the bus, get a ride with someone, be driven by a parent or family member, walk, or bike to school.
If they take the bus, make sure they know where the bus stop is, which bus to ride, and what time to be at their stop in the morning.
If riding in a car, make sure you're both comfortable with the driver if it's not you or their other parent.
Remind your child to always wear their seatbelt in the car.
Know the pick-up and drop-off times as well as the location of car-riders at the school if you're driving your children to school.
Make sure bikers and walkers know the route to school, can and will follow all traffic laws, and will listen to crossing guards. You may want to find out where crossing guards will be along the route to school ahead of time.
EASE INTO THE ROUTINE
There is nothing more difficult than getting out of bed on the first day of school... for kids and us adults! All summer they've been staying up late and sleeping in and now it's time to wake up to an alarm clock. It's much better to ease into this instead of starting on the first day of school.
Practice waking up to an alarm in the weeks or days leading up to the start of school.
Establish an earlier bedtime for younger children.
Have kids keep a schedule during the day – even if it's just a schedule for chores, shower, and meals – so they're not completely out of practice for school.
The first day of school is an exciting time every year, even if your kids don't completely agree. With a little preparation, and by following these back to school tips, you can reduce everyone's stress and maybe get a first-day-of-school picture with a smile instead of a grumpy frown.