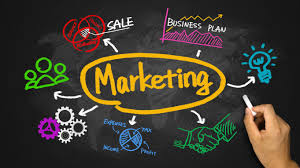 A digital marketing strategy is a must-have in today's day and age. Nearly 50% of all businesses don't use a digital strategy, which provides the opportunity for the highest ROI marketing channel. On the flip side, more insurance agencies are making larger investments in technology and their digital offering than ever before as InsureTech funding increases.
A clear understanding of your marketing plans and how you can reach more people is vital to selling more insurance policies and digital marketing channels provide the highest ROI.
When it comes to your marketing and business goals, you need the right plan. Here are our top 5 reasons why you need a digital marketing strategy and how you can start planning the best strategy for your insurance agency to go digital.
A Digital Strategy Gives Direction
Whether your insurance agency is big or small, you may find it without direction in its digital strategy. Although the industry has been behind when it comes to digital technology, this is changing quickly as more insurance agencies are making investments in their digital offering for policyholders.
You want to have a clear goal for your marketing plans. Everything starts with knowing what you want to happen with your business. This is where you ask yourself what matters for your business.
Are you looking to sell more insurance policies to

new

customers?
Do you want to sell more insurance policies to

existing

customers?
Are you looking to get more

referrals

from your database?
Your goal changes depending on the type of growth that you want. A digital strategy will help you allocate the right resources to reach the goals that you want to reach. Each of the above goals and many more can be achieved through digital marketing strategies offering a high ROI.
The right strategy can define what marketing activities will lead towards the goal you set. With a strategy in place, you can also use marketing metrics to measure your efforts.
You Want To Discover More About Your Market
In any business, the first step should always start with identifying the strategies that are right for your business. The discovery stage itself will help your marketing team understand what moves will result in growth and sales. It's crucial that you reach a good understanding of how to improve your marketing process.
Market discovery also gives you time to reevaluate your process. If you already do some level of marketing, a strategy will optimize it even further. It will maximize what you have, giving you a general idea of the improvements that will result in more conversions.
Completing your business discovery stage will unravel what's right and wrong with your tactics. It will show if you're targeting the right audience, and give you a clearer view of what you should expect ahead.
Strategies Give You Unique Value Proposition
Digital marketing strategies help you separate yourself from the crowd. In an online world where you're not the only one offering the same service, gaining a unique value proposition (UVP) is powerful. If you can make this UVP the center of your online marketing, it will set you apart from the noise and encourage conversions.
Whether you have new or existing customers, winning a click, a comment or some type of engagement is more difficult than ever. By building a campaign that differentiates your brand, you can improve your business website's traffic and even build on your click-through rate.
If your primary goal is more into sales than leads, a unique value proposition can help customer retention. It will keep your customers interested and prevent them from jumping to your competition simply because of pricing.
You Need To Understand Your Target Audience
Much like any business, it's important for the organization to understand its target audience. When you know who your audience is, you unlock several possibilities that can improve your business growth. Knowing who wants your product is the hardest aspect of marketing but it's also among the most useful.
Knowing the sentiment of your audience gives you the biggest chance for success. With the right digital marketing strategy, you can perform several types of campaigns that learn the pulse of your audience. More than analytics, the right strategy uses feedback tools to work on the weaker areas of your online marketing.
In most situations, you can address these weaknesses through the use of sales funnels, heat maps, and other tools for your website. Digital marketing strategies will cover your weak points and allow you to know what people want from your business.
You Learn More About Your ROI
One of the strongest reasons why you need a digital marketing strategy is knowing the return on investment (ROI) for your efforts. Digital marketing is among the best sources of marketing data. It helps you learn where you spend your money and what's the potential ROI of every move you do.
The ability to project your ROI gives you a good idea of the type of marketing you need to do. It helps you understand more of your analytics and gives you more cost-effective measures to reach your marketing goals. A good digital marketing strategy can help forecast your results, which in turn can affect your profits.
Ultimately It's Up to You!
Should you have a digital marketing strategy? In today's marketing, having zero digital strategies is suicide. You're going into a cutthroat market blind, with nothing to show for.
On the flip side, a powerful combination of digital marketing strategies allows you to gather more data for more ROI and engage your audience even deeper. Start your digital strategy today.