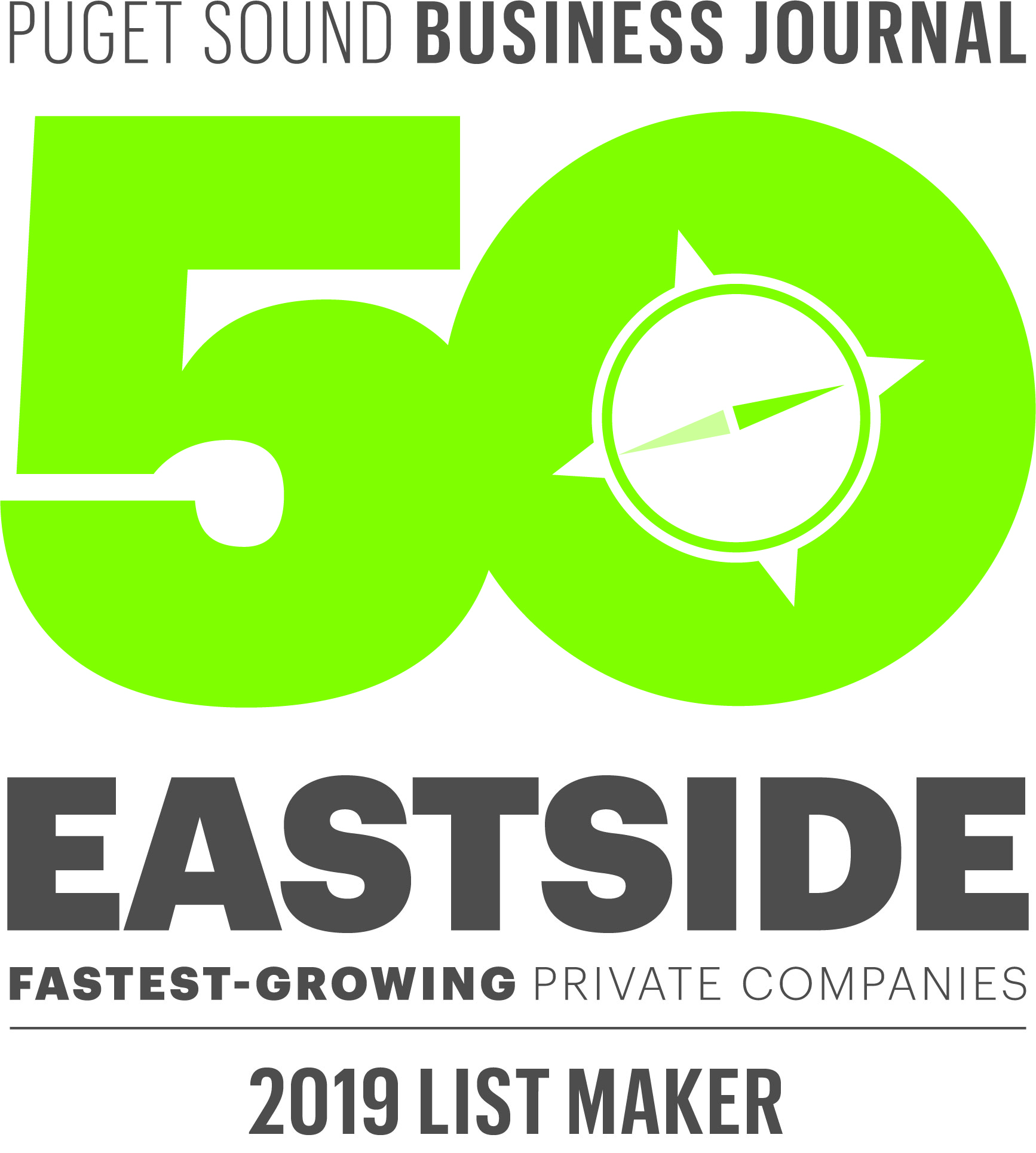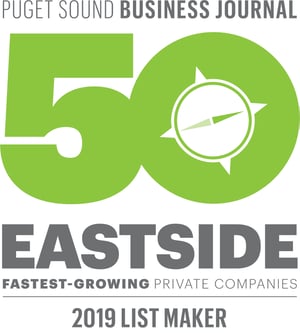 We are proud to announce that Avenge Digital ranked 8th in the Puget Sound Business Journal as one of the Eastsides' fastest-growing private companies. With neighbors like Amazon, Costco, Google, Facebook, Microsoft, and Nintendo, we are honored to be recognized in this fashion. Information was obtained from firm representatives through questionnaires where only privately owned companies that are globally headquartered in the Eastside of western Washington, and recorded revenue of at least $500,000 in 2016 could qualify for the List.

The Eastside includes the cities of Bellevue, Bothell, Issaquah, Kirkland, Newcastle, North Bend, Redmond, Renton, Sammamish and Woodinville. In most cases, CEOs and CFOs personally vouched in writing for 2016, 2017 and 2018 company revenue. In some cases, accountants or auditors were contacted to further verify revenue. The List was researched and compiled by Data Reporter, Deena Zaidi.
https://www.bizjournals.com/seattle/subscriber-only/2019/08/02/eastside-fastest-growing-private.html?b=1564682643%5E21519583
As we approach our 4 year anniversary as a company, and three years into our agent program, Avenge Digital has processed over seven and a half million calls and has quickly become one of the most trusted sources for inbound marketing across all insurance carriers and types of agents nationally in all 50 states.
Since the inception of our Agent Program, our network has seen consistent growth year over year and is a trusted source of inbound calls and leads among agents nationwide. Avenge Digital looks to continue this growth as we have expanded our product offerings to include online leads, warm transfers, as well as our flagship inbound call product. None of this could have been done without our dedicated team.
We're humbled by the explosive growth we've seen and overwhelming positive feedback from many in the insurance marketing space, as well as a loyal client base which is growing every day. While always innovating with new projects on the horizon, new affiliate advertisers, and a growing team of industry professionals, it looks as though we are now one of the top trusted marketing sources in the insurance industry.
A quick thank you to all of our clients, advertisers, and media partners for an amazing 4 years and we look forward to all of our further success in the future!