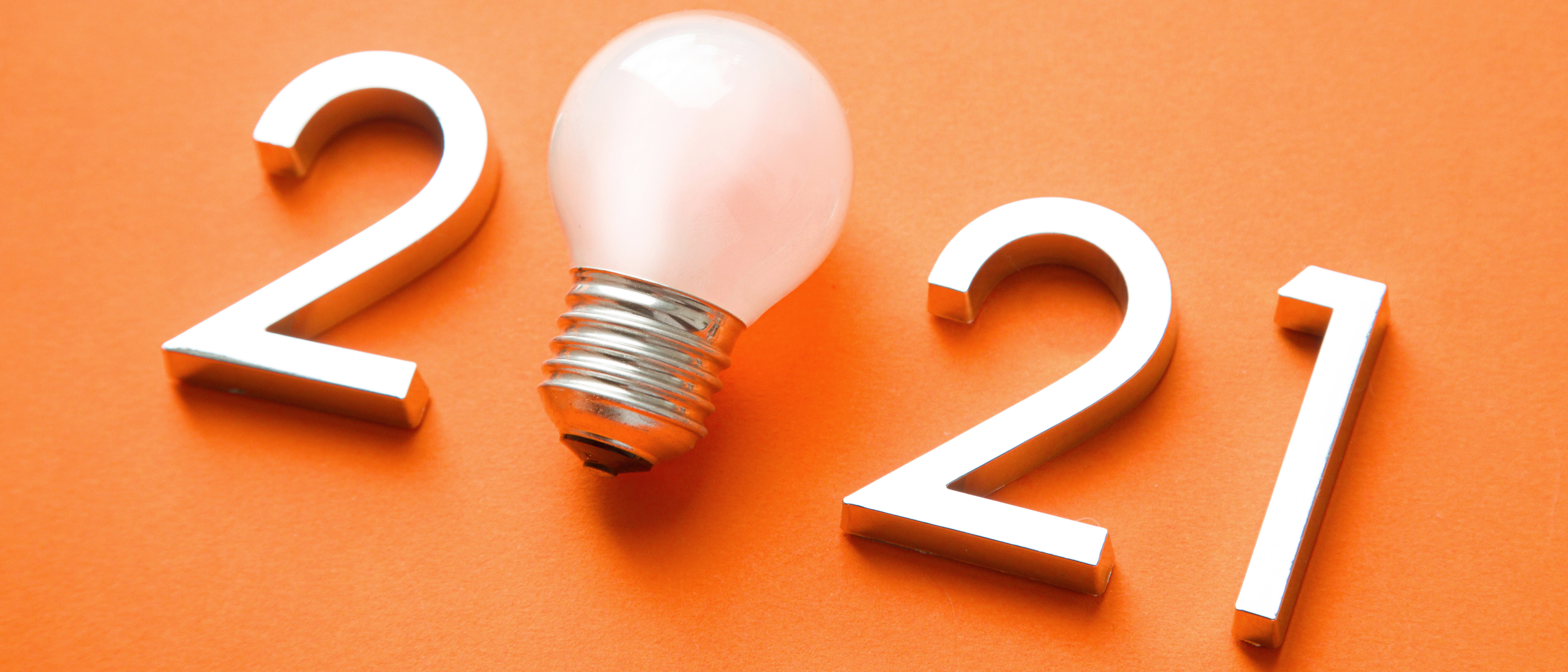 Many of our business strategies have shifted as consumer buying behaviors have changed since 2020. The way we do business is constantly evolving, but the 2020 Covid-19 pandemic escalated how quickly the business landscape changed. Many insurance agencies were ill-prepared for this shift and took major hits.
As we journey into doing business in 2021, wisdom tells us we must approach it as if things will play out similarly to 2020. This means your agency must be prepared to do business in a better way or risk another year of decline.
I'll save you the obvious strategies that every blog post and video is going to talk about. You know what strategies I'm talking about:
Social Media

Creating Content

Email Marketing

SEO

Etc.
It's not that those strategies aren't worth going after, but most agents either know they need to be doing those or have already jumped in. So instead of discussing things you already know, I'm going to cover 21 unique marketing and sales tactics for you to implement in 2021.
1. Create Videos
Having a video strategy is so much more than creating video content for social media. Your agency should use videos in both its sales and marketing initiatives.
This includes:
Creating video proposals

Doing video sales calls

Putting videos on website pages and other marketing materials

And yes, it also means posting videos on social media.
Did you know that 96% of people have watched an explainer video to learn more about a product or service? And 84% of people say that they've been convinced to buy a product or service by watching a brand's video.
Not only do your potential buyers want video but it's also a great opportunity for you to sell more insurance policies.
2. Generate Growth from Within Your Book of Business
We still don't know what the future holds for 2021 and beyond. As businesses, we need to plug the holes and identify the areas of growth that yield the highest return. Focusing on improving the lifetime value of your clients is one way to do this through:
Retention

Referral Marketing

Account Rounding
These are all effective ways for your insurance agency to grow.
Not only is it far less expensive to keep customers than it is to acquire more but by improving retention rates by even just 5% can increase profits by 25-95%! Add this to referral generation and bundle other policies to accounts and your insurance agency can do more than weather an unpredictable storm.
3. Sell Outside of Your Immediate Zip Codes
Does your insurance agency market and sell within a 20-mile radius of the office? Many insurance agencies approach business as being the "local" insurance agent, which is fine but this unfortunately limits your ability to grow.
With increased competition locally and digitally, many local insurance agencies are fishing in a smaller pool of potential candidates. This means they are working just as hard as ever, but their profit margins are diminishing. If you've experienced this, it's time to move beyond your immediate zip codes. We live in a shrinking digital world where someone across the world is closer to you through technology than your actual neighbors.
So, if we as consumers have removed what it means to be "local" then why limit your agency to selling in a small rural area?
There is nothing wrong with being a local agent and taking care of the local community. However, as a business that wants to be profitable, we can use technology to branch out and connect with buyers who are outside our immediate zip codes. Additionally, with the advent and speed at which many carriers are moving towards direct channels, this spells bad news for agency owners who are inflexible with the territories they are willing to market.
If your insurance license covers the whole state, or better yet multiple states, the best solution is to maximize your reach to the entire state or states. Many agency owners think that brick and mortar means consumers will come into the agency, but in 2021 and beyond that's an unreasonable expectation.
4. Integrate Marketing and Sales
Buyers want to control the buying process. They have become less trusting and less dependent on salespeople. This means for your sales team to succeed they need to integrate marketing into their process.
There are several ways to do this:
Create content for the different stages of the buyer's journey

Make unbiased information accessible for buyers to research and educate themselves

Nurture prospects through the buying process until they've built trust with your brand

Arm your sales team with content to share during sales calls

Provide bios of your sales team online for prospects to "meet" them before the sales call
Think about how you and your friends like to make purchase decisions. More than likely, you like to research and explore options before making a decision. Your buyers do too. Don't be surprised if a consumer gets a quote, and then needs some time to think it over. I can't tell you how many times I've heard agencies be upset that someone doesn't close the policy on the first call, and looks at consumers as "shoppers" without realizing that the majority of consumers shop this way. By putting your best foot forward, and being diligent with follow up, you can close those policies on the second or even fifth follow up.
By integrating marketing into the sales process, you can empower both buyers and your sales team.
5. Bridge the physical and digital together
There's no denying that our communications have become much more digital. People have already been doing more and more digital communication but once the Covid-19 pandemic shut things down and forced everyone to do business digitally, it became more ingrained in consumers' behaviors.
However, we are not just consumers. We are humans. And with all our digital interactions many of us desire authentic human connection. This is an opportunity for businesses to stand out.
What are ways you can make this happen?
Traditional sales practices combined with digital tools and content

Create real-world marketing initiatives that allow users to dive deeper and interact digitally

Convert real-world tactics that used to work well into a digital format

Be human in your digital communications and messaging.
When it comes to doing business in 2021, those who bring the convenience of digital with a natural human touch will win big.
6. Use Marketing and Sales Automation
Automation is a great way to streamline your sales and marketing processes. Insurance agencies spent far too much time engaging in activities that could be automated which takes away from more profitable activities.
Look at your daily operations. What can be automated, what can't and what shouldn't be? Here are some examples of processes that should be automated:
Lead/Call generation

Follow-ups

Prospect and Client Nurturing

Lead tracking and segmentation

Certain digital marketing communications (i.e. web visitor interactions)

Reporting
What repetitive tasks are you and your employees engaged in day to day that could be better spent elsewhere? Use automation to relieve you of these tasks and allowing you to focus on more profitable items.
7. Create a Nimble, Agile and Focused Sales and Marketing Team
It's nothing new that small businesses, especially insurance agencies, are slow to adapt. That was O.K. for some time, but as we saw in the spring of 2020, most insurance agencies couldn't react fast enough to Covid and took a hit. On the flip side, the insurance agencies and businesses who were agile and could react to what Covid threw at them ended up growing.
How do you create a team like this?
Identify a market to go after

Create a plan of attack

Layout the processes and responsibilities

Hit the market with a combined, focused effort from marketing and sales
When approaching marketing and sales this way, you will work in short focused sprints. This allows you to get the most out of your activity, but it also allows you to pivot when needed to allow your team to remain at their peak effectiveness.
One successful strategy we saw employed by many captive agents was the easing up on quoting requirements. In a time when many people were fearful of the pandemic, nimble teams started putting in more work around writing policies they typically wouldn't. Adding in policies from consumers with less than stellar records, just to get policies on the books.
What was the result, you ask? Those customers grew into multi-line policy holders and built trust with their agencies during a time of uncertainty. The long term effects are that those consumers aren't going anywhere, and are less likely to shop around.
8. Create a Nurturing Strategy
Your agency is likely wasting at least 80% of its marketing and sales efforts without a nurture strategy. Here's why.
Most insurance producers have a closing ratio of about 30-40%. This means that 60-70% of leads are lost and never followed up with again. Also, take into consideration missed opportunities from leads your team failed to connect with, leads who weren't ready to buy when they contact you and clients who left. These are all areas where a future sale could be made if a nurturing strategy was in place.
Not everyone is ready to buy at the first go around. A nurturing strategy will keep prospects and clients in the marketing and sales loop until they are ready to buy from you.
You would be surprised at how many agencies give up because the consumer wasn't ready to buy on the agencies timeframe, instead of the buyers timeframe. By shifting this focus and looking at every lead as a potential opportunity, regardless of timeframe, over time more policies were written feeding the long-term growth of an agency.
9. Be Creative with Your Marketing and Sales
One of the hardest aspects of marketing right now is getting the buyer's attention. You have more competition than ever and there is more noise than ever before. To grab their attention, you may need to think of something creative.
Here are some creative marketing ideas your agency can try:
Hack culture and create amusing TikTok/Instagram/Snapchat videos

Create an outdoor in-person event

Create an alter ego and interact with the community
There are several things you can do. What you do is important, but what's more important is that you're doing something to grab the attention of buyers.
10. Create an Omnichannel Distribution Strategy
Modern consumers want to come to you on their terms. This is something that gets passed over a lot so it's worth repeating:
Modern consumers want to come to you on their terms.
This means you need to be where they want you to be, wherever they want you to be. If they want you to be found on Google, be on Google. If they want to learn about your brand on social media, then you better have a social presence. If they like to read blogs or watch videos you better create content for them. You get the idea.
As a small insurance agency, or any agency for that matter, how do you create a presence everywhere?
For starters, think about the customer journey. How will consumers want to engage throughout their journey? Identify the touchpoints and what you will need to have in place.
Don't worry, you don't need to physically be in all these places at once. Use digital marketing practices and automation to position your agency.
And by the way, this doesn't need to happen overnight. Creating an omni-channel strategy is an ongoing process.
11. Utilize 24/7 Communication Tools
Modern consumers don't just want you to be everywhere (omni-channel) they also want you to be available anytime they want you to be available. Think about your activities. How often do you pay a bill online at 1 pm on a Saturday or cancel a service while watching tv at 9 at night?
Consumers can do their banking, pay bills, cancel services, or ask Google a question at any time. But when it comes to insurance, an industry that prides itself on service, we have pretty inconvenient ways of doing business.
You don't need to be staffed 24/7 to be available for prospects and clients. Instead, use digital technology and tools to provide 24/7 service. Auto-reply tools work wonders, but in the last year we've also seen an uptick in clients who set up marketing channels for after-hours directly to their cell phones.
12. Write Handwritten Letters
Here's a quick and easy marketing strategy for your salespeople. Write a letter or note.
This is a great, easy and cheap way to get your foot in the door or to re-engage a prospect who has gone cold. It is not a great marketing strategy for every prospect though. Save this type of tactic for larger accounts that you're willing to invest time and energy into. Someone considering an umbrella policy or adding life insurance on for them and their spouse? This is a great way to show your willingness to put in the work for your clients, even if it takes just a couple minutes to write.
Also, using recommendations from strategy #5 on the list, think of ways to use the letter to get the prospects to engage with you in the digital space.
13. Create Experiences
Now more than ever people want experiences. Of course, there are fun experiences like visiting an amusement park but that's not necessarily the experience you need to create for your buyers. When I say "create experiences" I mean anything that is engaging for the buyer.
You could host "muffins and Medicare" at a local coffee shop. Use gamification to teach insurance principles on your website. Sponsor a socially distanced wine and paint night to network with community members.
By creating something engaging you open the doors to connect with potential clients.
14. Give People Permission to Not Have it All Together.
This "strategy" is more about being human and caring than an actual marketing tactic. But don't dismiss it, because it may prove just as valuable as any other marketing and sales tactic.
Our recent social climate has left many people distrusting and with their guard up. If we can accept them where they are at and allow them to drop their guard, then trust can be established. We all know how valuable trust is in business.
What are practical ways to do this?
Be understanding of their situation. If they have kids, encourage them to do a Zoom call instead of coming to the office and let them know you're O.K. with screaming kids in the background.

Say it in your marketing message.

Share your personal experiences on social media.
By giving a client permission, you empower them. When you empower them it builds trust. When you build trust, you win the sale.
15. Invest in Influencer Marketing
Consumers don't like to be sold. However, they do have a high level of trust from recommendations from people they trust. It only makes sense that if you want to get buyers to trust you that the recommendation comes from someone they trust. You can do this with influencer marketing.
Don't worry, when I say influencer marketing, I'm not talking about hiring an Instagram model or hiring a celebrity to talk about your agency. Trust me, I hate the toxic "influencer" just as much as you do. What we're talking about using instead is a trusted source of your niche to communicate your value.
Here are some realistic ways to engage in influencer marketing:
Sponsor a podcast your niche market listens to

Interview experts in certain fields

Create an event with a popular business in your area

Get testimonials and create case studies of your top clients

Create a network of referral partners
Your agency doesn't have to do anything crazy to engage with influencer marketing. Just identify who your target market trusts or where they go for their information and find a way to leverage it.
16. Create Interactive Content
Blogs and videos are great, but they often leave someone needing more. Creating interactive content gives consumers the tools to better identify if a product or service is right for them.
With so many ways to buy online, you would think retail stores would be out of business by now. But many of us still like to go into a store to touch, feel, and experience a product. This is the realization people are coming to when it comes to digital content. They read about something, but they need to physically touch it to see if it's right for them.
So how do you do this? By creating interactive content. There are several types of interactive content you can create.
Checklists

Self-assessments

Gamification

Templates and guides
These are all examples of interactive content that can help a buyer decide on what's best for them. Interactive does not need to be in-person.
So next time you create a piece of content about life insurance offer a worksheet with it in which they can determine how much they need. Tired of explaining why the need for replacement coverage of actual cash value? Then create a calculation that they can come to the result themselves.
Interactive content creates a better buying experience for you and the consumer.
17. Create Individualized and Personalized Content
Modern buyers expect everything to be personalized. People expect everything to function like Google, Netflix and Amazon. Facebook had a marketing campaign that stated "there's a Facebook Group for everyone" and I've found that to be true for every niche experience. You can even take a look at the podcasts, books and other educational material that laser focus in on a need. People expect content that's created just for them.
Look at your marketing and sales initiatives. Are you sending general newsletters to every contact in your database, creating generic ads, or offering the same sales pitch to every prospect? If you are, then your message is likely falling on deaf ears.
Here's how to create personalized content:
Capture and store data digitally

Create segmented lists

Use personalization tools

Create unique customer journeys using automation
By creating personalized marketing messages, you will better engage prospects and clients. This leads to a higher chance of closing the sale and a better customer experience.
18. Become an Expert
Your competition is growing. Not only is your competition growing but the number of specialists is also growing. Think about what this means to a consumer. As a consumer, would you rather have an electrician fix your dangerous electric problem or a general contractor who has only done a handful of electric jobs in his career?
Your agency's producers should become experts in a field and your marketing message should paint them as such. Don't worry, this doesn't mean you only have to focus on one niche. It does mean you and your producers need to decide what they want to be known as.
This is a much larger conversation that needs to be addressed beyond this blog post. But for now, think about a small number of niches your agency should focus on in 2021 and address how you can become experts in those areas. By doing so, you will increase your chances of closing accounts and can also attract business from across your state.
19. Generate Marketing Advocates
People have more trust for strangers online than they do for businesses. Think about all the reviews, testimonials and suggestions we use to help us make decisions online. By creating advocates for our business, we essentially have free salespeople for our organizations that more easily gain trust than your marketing messaging or salespeople ever could create on their own.
This strategy only works for organizations with a people-first mentality. Advocates must be grown organically. This is not a tactic you can force. You need to take care of your employees and you need to overdeliver on your clients' expectations. Only then, will they be willing to suggest your business to anyone else.
Advocates will naturally refer people to you over time, but if you are proactive you can leverage them to generate more opportunities. Here are a couple of ideas on how to do this:
Ask for referrals and testimonials

Use testimonials and case studies in your marketing and sales processes

Reward them

Give them an opportunity or platform to share their experience
One way you can leverage an advocate and their network is using a "thank you" program for new clients. Your advocate has now just shared with hundreds of others how great your agency is.
20. Adopt Webinar Marketing
Just because the world has stopped us from sitting down at someone's dinner table doesn't mean we need to stop advising people from their dinner table. Webinar marketing not only lets us be advisors in a world of misinformation and ever-changing legislation, but it also helps us generate leads and work with multiple prospects at a time without leaving our desk.
To create a webinar marketing campaign, you will need a few things first:
Create a message that solves a problem. (No one wants to sign up to hear you talk about you)

Establish a lead nurturing process that drip markets to those who aren't immediately ready to buy

Plan a promotional strategy to generate sign-ups for the webinar
A lot of work may need to go into this at first, but it is an easily repeatable process. And if you ask your producers whether they would rather drive around for 8 hours to speak to 4 prospects or spend a lunchtime with 10, I'm sure they'd choose the latter.
21. Integrate Your Data
Insurance agencies need to get a handle on their data. You need to know when prospects are looking at you and what they're looking at. You need to know when to pick up the phone and when not to waste time on tire kickers. More agents are getting involved with digital marketing but honestly have no idea what's working, what's generating an ROI, what different salespeople are doing right that their other team members aren't doing, and so on.
Data is the key to unlocking your sales and marketing potential.
What type of data should you collect? Everything you can! Realistically, when it comes to marketing and sales, there are several data points you will want to track:
Basic profile data such as name, email address, company affiliation, etc.

Sales data including producer notes, policies purchased, premium amount, etc.

Performance data showcasing how well your lead generation, marketing and sales is doing overall and also how each campaign and salesperson is performing

Behavioral data is another necessity and tracks how prospects and clients interact with you and also tracks what each prospect and client interact with.
There's a lot of data you can track. In this section, I've only focused on data for marketing and sales and only briefly covered it at that.
What to do with your data and how to integrate it throughout your agency can be a very complex and long conversation. But at the end of the day, you want the ability to look at a client, marketing campaign, or producer and know exactly what is necessary to improve results.
One Final Tip
As you plan your strategy and decide which marketing and sales tactics to dive into, you need to determine how you will measure results. When it comes to insurance marketing and sales, you must measure everything.
Throughout my career, there have been many agents who market based on gut feeling rather than data. Or they continue with processes because they've always done them. Now, many of those insurance agencies are at a point where nothing they do works anymore, and they can't figure out why. This frustration is created by a lack of measured data in the past. Lead generation works best when you are keeping track of the data, and any reputable lead or call vendor will advise you to keep track of the data you collect.
As you refine your marketing and sales processes in 2021, look ahead as to how you can measure the results so you can see continual growth month after month.