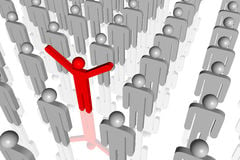 According to statistics website, Statista.com, as of 2015 there were 1.07 million insurance agents, brokers and service employees in the United States. 1.07 million is a lot of competition when it comes to selling insurance, and the unfortunate part is most insurers are all saying and marketing themselves the same way. So, how are you setting yourself apart from the 1.07 million?
Insurancejournal.com recommends starting with how you are marketing your agency. They recommend building a case for your agency that focuses more on what makes you special, not how long you have been in business or how great your customers say you are. Instead, they recommend trying to market aspects of your agency such as;
Customer Service
Communication
Expertise/Insurance solutions that fit
Claims Resolution
When buyers are shopping for new insurers it's the above that is more important to them, not how long you have been in business.
Let's build off the first bullet point, customer service. CEO of BizzGrizz and Insurance training coach and speaker Brent M. Kelly recommends, don't just talk about how great your customer service is, everyone has great customer service. Instead offer your customers something no other agency can offer. Go.preciseleads.com, takes a cautionary approach to this advice, by saying don't let affordability be your main draw for customer service. After all you are still selling a product. Instead, think outside the box on how and why your customer service is the best. Kelly suggests, free risk surveys or personalized renewals. Anything that goes above and beyond the agency down the street and makes your customers shout your name from the rooftops.
I've talked about this before, but another great way to be different in the eyes of your potential customers is the use of technology. Society sees technology as a way to gain easy access to everything, by providing your customers with technology that makes their lives easier you are already different than most other insurers. In my post, Using Technology to Increase Insurance Business, I recommend, inbound initiated calling systems, docu-sign, edocs, Skype meetings, social media, anything that uses technology to make the auto insurance process easier for your customers is always a plus.
These are just a few ways that can set you apart. If you have ideas to share, let us know if the comments.