Britt Bertolucci Cao
June 12, 2017
Insider
,
Increase close rate
,
ROI
,
marketing
,
insurance marketing
,
insurance agent
,
insurance leads
,
insurance specialist
,
insurance marketing group
,
insurance market
,
insurance broker
,
insurance consultant
,
marketing ideas for insurance brokers
,
quality insurance leads
,
insurance marketing systems
,
insurance marketing organization
,
insurance marketing ideas
,
insurance marketing agencies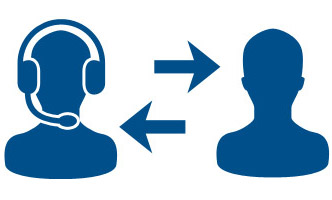 Gaining new business in an insurance agency is not an easy task these days. With so many to choose from, how do your customers know how to find you? This has been a topic among insurance agents over the past few years, many have found the use of insurance leads to gain new customers. However, are those leads as effective as they hope? With the internet now being the way to find information customers are more apt to go looking for insurance agents online. And with these searches agents are finding they can gain more business through inbound calls vs leads. We love to provide tips to agents, so today let's look at a few ways insurance agents have moved to inbound calls and the advantages they have over insurance leads.
Ease
Anything that can make an agents job easier and more efficient seems like a good idea. Having your customers come to you ready to buy also seems like a good idea. Inbound calling brings the ease of gaining new customers right to your phone, rather than you having to go look for them. When a customer calls in for auto insurance they are connected to you on the spot. There is no need for extra steps on both your end and the customers. Everybody wins
Complete information
In my post, The Beauty of the Consumer Initiated Inbound Call, I wrote that 54% of users say they do not get enough information from mobile sites and that 70% of mobile searchers called the business they were searching for more information. Inbound calling eliminates the back and forth of unnecessary customer to agent calls. With an inbound call the customer is already on the line and can ask all the questions they have, right now in real time. They have already taken the time to look up information and have their questions ready, so there is no need to constantly play phone tag for more information.
Accurate Information
When filling out a form online how many times have you filled in inaccurate information? Yes, we've all done it, usually so we don't get spam emails and calls. However, it is due to this false information that every time an agent receives an online lead they do not know how accurate the information provided is. On the same note, if the phone number and email is accurate, they must cold call and email the customer hoping they will respond. With inbound calls an agent has the confidence the information is accurate and with the caller on the phone, no cold calling is required. Also, with a customer relationship already in play, it makes it easier for the client to find when is the best way and time to contact the customer next. Thus, making the client feel like they are not just a sale.
Timing
How much is a lead worth, $15? How about after 30-minutes, I'm sorry now it's $0.15, or nothing. I say this because, by the time someone fills out a lead form and you get around to contacting them, they might have already found another agent. Now don't get me wrong, it's not your fault, you are busy and if you work through a lead agency, you might not even get it until the next day depending on if they wait to send them all to your after midnight. Whereas with inbound calls, the customer is right there, on your phone, now, ready to talk to you. They haven't moved on to another insurance site, or asked their friend who they use.
No Rat Race
As I said above, when you get an online lead, you don't know how many other insurance agents are contacting that client, making you enter a rather aggressive rat race, whether you wanted to be there or not. To win at the race, insurance agents, must be aggressive, but as Insurancesplash.com writes, "there's an upper limit to the number of unanswered phone calls you can make without looking like a psycho." With inbound calling, there is no need to "look like a psycho." The caller has already reached out to YOU. They want to talk to YOU, no one else. No need to get aggressive or join the race. Instead you can take the time to get to know your client and build a mutual business relationship of trust.
We hope these 5 tips help to change your mind about Inbound Calls, for more information check out my post, Which Insurance Lead is Best; Direct Connect, Live or Warm Inbound Calls.