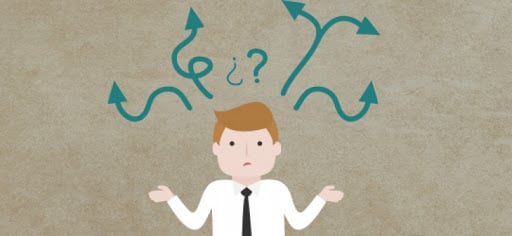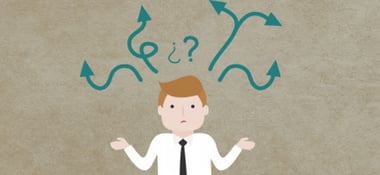 Over the years I've worked with hundreds of insurance agents that constantly struggle with marketing. It's not a new problem, but is one I hear more often than ever before. Competition is fierce. Many times marketing, which could be a solution, is pushed to the side because it seems like a distraction.
So, why do insurance agents still struggle, and what can you do to target your marketing efforts for maximum returns?
Reason 1: Marketing seems complex
Digital marketing has a ton of components, such as websites, social media, emails, videos, blogs... the list can be exhausting. All these digital elements create a complex online marketing mystery. Non-digital marketing has just as many components that we often don't realize. Activities such as networking, speaking engagements, print, trade shows, cold calls, direct mail, print ads, and local or national associations.
Although insurance agents likely struggle with the non-digital marketing components, there is no mystery to those. The complexity comes from the sheer number of elements that add up to successful marketing. All while most of the agents would rather be sitting in front of their customers discussing the latest rates. Marketing takes insurance agents out of their comfort zones. Digital marketing is considered too technical, and non-digital marketing is mostly seen as too time-consuming or expensive.
Reason 2: Advice comes from everywhere
Ask some people what you should do for your marketing, and you'll probably get twice as many ideas. Some good, most probably don't make sense to your agency. So, how do you wade through the advice to know what is a reasonable approach?
Don't put all your eggs in one basket – Insurance agents need to focus on marketing efforts in both digital and non-digital venues. Check the lists above and see what you can manage. If you are an excellent public speaker, it might be time to use your digital marketing to promote that. If you belong to associations, book the time you need to attend meetings.
Digital marketing is not an option – Bite the bullet. It's time. It's past time. You can't do it alone, and you can't do without it.
Check for social proof – Don't just do what someone suggests, make sure it worked for someone. Check the advice out online. Ask questions. Check the testimonials and reviews.
Insurance agencies need more digital content and a great website. So many agency websites all look the same. Outdated. Impossible to use on a smartphone. Websites no longer cost the earth or take forever to create. There is no reason to settle for nonresponsive, cookie-cutter, difficult-to-use websites.
Reason 3: Marketing for insurance agents is time-consuming
Both digital and non-digital marketing is time-consuming. The difference is nobody sees who does your digital marketing. You are the only one who can attend that City Council meeting. Your face must be seen at the trade show. However, the person behind the computer screen, creating links and uploading images, is invisible to your clients.
Insurance agents historically lack marketing focus. Fortunately, your digital marketing can now be taken right off your plate! You still need to see to most of the non-digital marketing personally. Your online brand will support your real-life brand and vice versa, but you need both, of course.
Reason 4: It is hard to measure ROI
What was the time spent at the trade show really worth? Would you go to the out-of-town association meeting again? Offline, non-digital marketing is challenging to measure. You can send out a flurry of direct mail, see nothing much back immediately, and then end up seeing the flyer on the table during an appointment. People don't remember where they heard of you, or they just don't say.
Digital marketing is different. Measurement tools are built into every advertising option online. Your tech keeps track of the analytics, and you receive detailed reports of exactly where your money goes. With online ads, your campaign remains agile, so quick changes immediately respond to client feedback.
Reason 5: Marketing requires an investment
Ah Yes, money. Small insurance agencies are notorious for not making adequate investments in marketing projects. Those that do invest sufficiently see enormous returns. Unfortunately, many make such modest attempts to advertise that every penny is wasted. There is a tipping point in marketing, and before you reach that point, there is no return.
That's why a robust and consistent brand is so critical. A brand is more than a nice logo and a fancy tag line. Your brand makes promises to your customers — more than a promise to sell them a nationally branded product. The national brands are selling direct, especially online. They have deep pockets and are working to be your competition, not just your supplier.
How do you develop a brand? Ask yourself:
What do you stand for?
When someone talks about your insurance agency, what do you want them to say?
What makes you different?
Fortunately, brand development has become a science. Your digital marketing experts know exactly what to do. The mystery is gone, and you can develop a strong brand in far less time, for far less investment than ever before.
The most significant change in the last decade when it comes to marketing is the overall approach. Insurance agents have to stop selling.
SOLUTION: STOP SELLING. IT WILL INCREASE YOUR SALES
Marketing is complex but selling as blessedly simple. That's why insurance agents struggle with marketing and excel at sales. Hands-on, face-to-face sales is the job.
But it isn't the job, at least not anymore. It is part of the job (yay!), but to have someone to talk to across the table, marketing comes first. And now, in 2020, digital marketing comes first.
Relationship selling face-to-face is like connection marketing digitally.
Insurance is bought, not sold. So, you make online connections through marketing before (and after) in-person network relationships bring clients. How?
Answer questions. Solve problems. Educate potential clients. Provide information. Be helpful. Use your digital content to differentiate yourself as the insurance agency that provides solutions. Show both current and prospective clients who you are online. Build your brand.
Find ways to build your brand, use digital marketing and see growth in your business. Marketing your insurance agency does not need to be a struggle anymore.