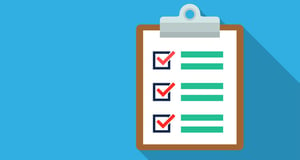 As we move into 2020, it's a great idea to make a resolution to check your insurance policies. First, take out your car, home and personal items policies. Start with an inventory of what you have and check for two things on your Home Insurance:
Do I have coverage for all the items I want covered?
And do I have enough insurance to cover a total loss?
Do a quick inventory of your property. List the major items you have and make sure they are covered.
HOMEOWNERS INSURANCE
Homeowners insurance covers most personal property but has limits on certain items such as jewelry, silverware and other collectibles like antiques, coins, and guns. Make a list of your collectibles along with the value and check your home policy to see if you have enough coverage.
You'll want to make sure you have enough coverage to re-build your house if it burned in a fire or wiped out in a hurricane. You can use $150 a square foot to ballpark your dwelling coverage.
For example, 2000 sf under air X $150 = $300,000 in Dwelling coverage. If you need help, your insurance agency can calculate the replacement cost for you.
CAR INSURANCE
With car insurance, your checklist should cover these four topics:
Are all my household residents listed as drivers on my car policy?
Do I have or need Comp and Collision, Rental Car and Towing on my policy?
Do I have enough Bodily Injury and Property Damage liability to insulate me from law suits? (We've all seen the attorney ads on TV).
Do I have stacked Uninsured Motorist Coverage equal to my Bodily Injury Liability in case I'm hit by an under-insured driver. (Very likely).
PERSONAL LIABILITY UMBRELLA INSURANCE
Lastly, think about buying a Personal Liability Umbrella for more Liability coverage. You can buy a $1,000,000 of Liability starting at less than $400 a year. And you can get $1,000,000 in Uninsured Motorist for a little more.
LIFE INSURANCE
Do you have life insurance to protect those who depend on you?
Do you have enough life insurance to replace your income and pay your debts?
None of us are getting any younger and life insurance goes up as you get older.
Why not buy a 20-year term policy today? It's easy to do and the monthly premium is cheaper than going out for dinner one night.
OUR 2020 RESOLUTION - THANK THOSE WHO REFER US
Referrals are our lifeblood. We appreciate when you tell us our job was well done. And we appreciate it, even more, when you are nice enough to tell others about us.
Every time a client refers us to someone looking for insurance leads or calls, we'll give you $100 towards your traffic once they sign up!
We resolve to make 2020 the best year ever at Avenge Digital. We wish you a Happy and Healthy 2020.