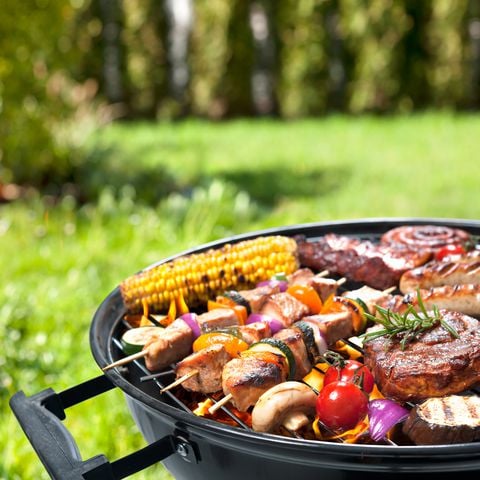 Every 4th of July, Americans across the country observe our nation's independence, celebrating with water activities, barbecues with family and friends, and at nightfall, we look on in wonder as fireworks explode in colors high over our heads.
Although Independence day can be one of the most fun holiday weekends, it can also be one of the most dangerous. During the weeks immediately before and after Independence Day, according to the Consumer Product Safety Commission, 240 people with injuries from fireworks alone go each day to a medical emergency room.
This 4th of July, be sure that you and your family take precautions when celebrating. Here are a few 4th of July safety tips to keep in mind, including some from the American Red Cross:
BARBECUES and grilling:
Keep pets and children away from the hot grill.
Barbecue only in an outdoor area and away from anything that could catch fire.
Do not, under any circumstance, grill indoors.
Use proper tools for grilling, such as tongs and pot holders.
Follow the manufacturer's instructions when lighting the fire.
Make sure open air is available for smoke to escape.
Water activities:
Always swim with a buddy!
Don't dive headfirst into a swimming pool, river, lake, ocean or other body of water.
Always be aware of children who are in or near the water, and watch them carefully.
Stay out of murky or unknown bodies of water.
At the beach, watch out for rip currents and look for any posted signs that warn of them. If you are caught in a rip current, swim parallel to the shore until you can escape its width.
At ocean beaches, look for any posted signs warning of sharks in the area. If so, stay out of the water.
Avoid touching plants, jellyfish or other ocean or freshwater critter that might be dangerous.
Check the weather forecast, and be on the lookout for any dangerous weather conditions that may be developing.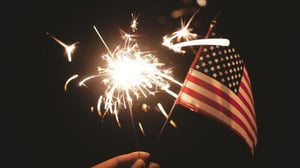 Fireworks:
Don't try to set off more than one firework at once.
Don't allow children to handle fireworks.
Keep fireworks in a cool, dry storage area.
Wear eye protection when lighting fireworks.
Keep handy a means for putting out fireworks, such as water, sand, or a fire extinguisher.
Follow the usage directions on the package.
Never aim fireworks at another person.
Follow these 4th of July safety tips to help ensure that you and your family have a safe and fun holiday.