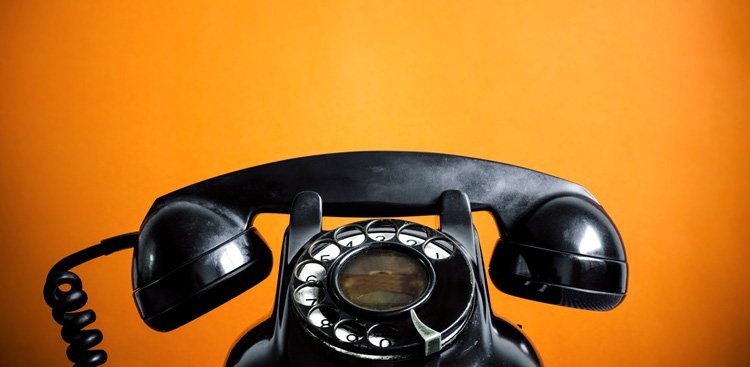 Will Erdmann
May 09, 2019
marketing
,
follow up
,
insurance agent
,
insurance leads
,
marketing ideas for insurance brokers
,
quality insurance leads
,
insurance marketing systems
,
insurance marketing ideas
,
tips
,
inbound leads
,
telesales
,
inbound marketing

We get asked all the time how to be more successful with inbound marketing. While the convenience of having someone call you takes the stress off cold calling, it brings with it it's own unique challenges. We hope these tips help to supercharge your sales team, and get more policies in the books! Here are our top 8 tips to elevate your inbound sales calls.
1. Know Your Product (and Make Sure Your Sales Reps Do Too)
First and foremost, knowing your company's product by heart gives you the right confidence when answering an inbound sales call. And this confidence can be quickly sensed by your prospect. A caller who takes the time to place a phone call needs assistance. If you are not knowledgeable enough to respond to questions and process the sale, your odds of closing the sale are greatly reduced. Time and constant training are the key for you to develop product knowledge. It may be helpful for you to determine what the most frequently asked inbound sales questions are and talk with your sales training manager about the best way to address these questions.
2. Treat All Inquiries as a Potential Sale
When someone telephones for details of your products or services, do you make the most of that conversation, or do you just see that as a request for information and a single quote? The best mindset to adapt is that every call is an opportunity to make a sale. What's the reason behind the customer's inquiry? How can you help? Always try to qualify an inquiry to determine if it's right for you and your sales process. According to a 2017 lead response survey from Drift, a staggering 55% of incoming leads get no follow up. This only means that while sales agents spend so much effort trying to reach new leads, there are great opportunities sitting in your system that aren't being followed up. For this reason alone, establishing a regular review of your inbound inquiries should help increase your sales.
3. Adapt Your Sales Script to the Prospect's Motivation
A common mistake in inbound sales is to have only one sales script, and this may not always fit each situation that prompted a prospect to call in. As a result, we fail to relate to the customer's needs. Using the science of the four buyer personality types for values-based selling, we should have four different sales scripts for each product or solution. Listen more than you talk. Someone reaching out to you must have some level of awareness of your product, and certainly they have a well-established need for your services. So take the time to understand their perspective and context. Ask thoughtful questions. Stay away from your script!
4. Control the Conversation Without Interrogating the Caller
Along with the previous point, even though inbound callers know that you have to ask questions to help them with their concern, responding to a list of several questions can get annoying. Learn how to be a great conversationalist and encourage sales by pairing statements and questions:
Add a statement before your question to explain the purpose of the question (e.g. "I just need to fill out your billing information, what address do you use for billing?")
Ask a follow up question after telling your prospect about your product, service, or promotion to see if they have developed an opinion on its value. For example, "If you were to bundle your home and auto, we could save you more money on additional discounts. Would you be willing to get a quote for both?"
Give your prospect an explanation on why it's best to act now, and then ask your closing question. For example, "The most common concern clients have is the changing rates on their existing policy, so I usually offer to explain what the changes are before I end the call with them. It only takes 5 minutes, would you like to get this done?"
5. Customize Your Pitches Based on the Customer's Needs
Pitching a product or service that doesn't speak to a buyer's needs won't result in a positive buyer experience. Incidents like these normally signify a need for retraining, but more importantly, this kind of customer feedback can hurt your business reputation in the long run. Instead of blindly pitching inbound leads, sales staff should make good use of available lead data to determine the customer's initial need. Build a relationship first by offering help and accommodating questions that can also help you identify what type of sales pitch will work well. Listen actively so you can easily offer a solution to the customer's problem by offering the appropriate product or service.
6. Be Honest with Your

Prospect
Once you've determined your prospect's goals, challenges, and pain points, you need to explore ways that your product or service could address these needs and whether you think the relationship is a good fit. If it's not a good fit, don't be afraid to say so – it's better to be honest upfront than to end up with a dissatisfied customer down the line. Your prospect will appreciate that you showed respect for their time and might even give you a chance to offer an alternative to what they've been looking for. Even if the consumer does not fit your exact qualification, that does not mean they won't buy from you!
7. Avoid Closed-Ended Responses
Closed-ended responses are always counter productive when your purpose is to try and establish a connection. Responses limited to "Yes," "No" or "Sure" don't fuel further conversation with an inbound prospect. They make you come off as uninterested. Instead, teach your employees to follow up with further information or questions in order to sustain the conversation and boost the odds of establishing a connection. For instance, if the caller asks, "Does this policy include PIP?", don't just say, "Yes." Instead, say, "Yes, the quote I have provided would also include your Personal Injury Protection. Are you looking to keep that on the policy, or should I send you the PIP waiver?" Of course, you must balance your desire to forge a connection with respect for the caller's time.
8.

Don't Make Assumptions
Many inbound sales calls can feel very familiar, making it easy to slip into a routine. When this happens, you become too confident that you start making assumptions about your prospect the moment you hear them say particular keywords. It's always important to remember every sale is different, and every buyer will have unique problems requiring a solution.
The best way to avoid this is to only use information that has been given to you by the buyer. Ask follow up questions if there are any gaps. Repeat what you understood back to your prospect to make sure you got it right. It's important to avoid making assumptions about their situation because the moment you get it wrong, the buyer will read into it as you have not been listening. A buyer who feels ignored will question your credibility and ultimately ruin any possibility of a sale. They will also hesitate to put their trust on your brand leaving a lasting negative effect.