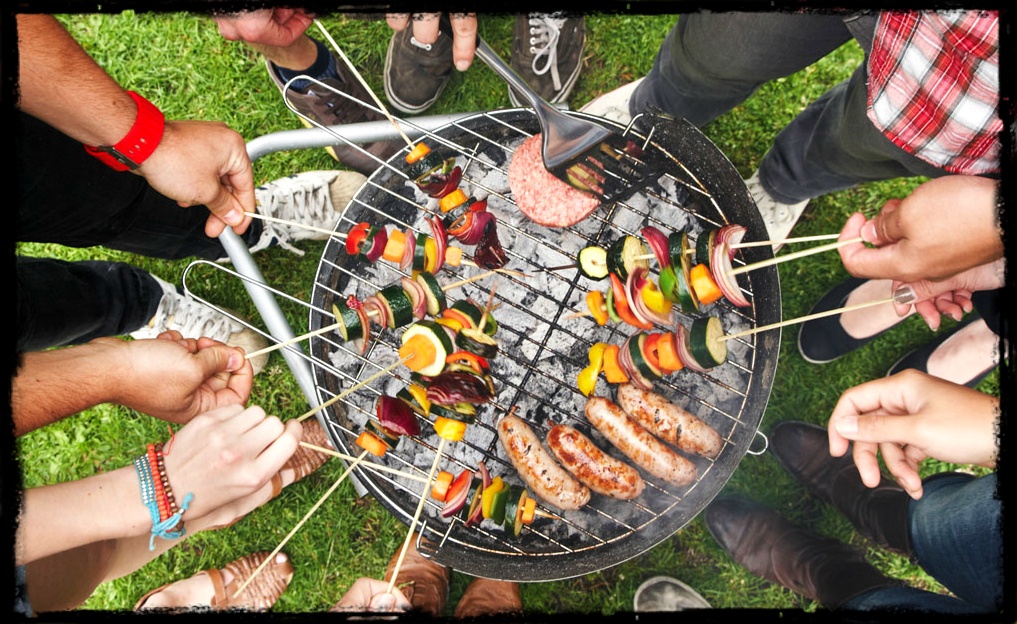 With Memorial Day weekend upon us, summer is almost here! It's time to pull out your patio furniture, dust off the grill, and get it ready for the upcoming season. When selling insurance in the summer, many people are more eager to talk about their summer plans and incorporating that into your sales pitch is a great relationship-building exercise to engage with your potential clients!
Getting into the nitty-gritty of insurance is always an option—after all, most of us could use a little help understanding the ins and outs of our policies. But covering personal topics and incorporating them into your sales pitch are easily your best strategy for grabbing customers' attention and starting off on a great foot for a client. Why is that?
In the age of instant gratification, things that stick in our memory are what we relate to things long-term. Think of your favorite viral video, or a story that someone told you that you think of randomly. Having a personal touch with your clients, and a potential shared interest in summer activities will open the door to a memorable experience for your customer and long-term client.
To get your creativity flowing, here are our top 7 topics to include in your summer sales pitch:
1. FIRE PITS AND CAMPFIRES
Backyard fire pits have become super popular, and campfires are a long-standing summer tradition. Think roasting marshmallows and making s'mores! But all too often safety measures that go along with them can be an afterthought. Offer a few timely safety tips about fire pits, campfires, and backyard grilling to your pitch to prevent unwanted fires.
2. Top 5 Road Trip Pit Stops
As someone who just came off a cross-country road trip, this topic is meant to be fun and personal. Share your list of top places to see, the best rest stops, diners, drive-in's or dives... see what I did there... oh and don't forget about your favorite ice cream stand on those hot summer days! Share your favorite places with your customers and encourage them to share their favorites with you!
3. Secrets to Getting Better Gas Mileage in Hot Temperatures
Regardless of the current gas price, it never hurts to save a few pennies where you can, and helping your clients with a few tips can go miles... pun intended. Include tips like filling up the tank in the morning when temperatures are cooler, and not using the air conditioner at lower speeds all will show your potential new client that you're looking out for their best interest.
4. HOME GADGETS
I don't know about you, but I love home gadgets. Recently we decked out our house with those new color changing LED lights, which not only brighten up our home but also save us money on our electric bill! Pick your top five gadgets that would benefit your policyholders in some way. It could be a programmable thermostat, a doorbell camera or a lawn irrigation tool. Share your top items and why they can make life at home easier or better.
5. Sharing the Road With Cyclists
As someone who lived in the northwest for a while, sharing the road with cyclists is a big issue. Cyclists are out on the road year round, so summer is as good a time as any for a refresher course on sharing the road. While there's a good chance cyclists know their hand signals, it's even better if everyone is on the same page. If there are local laws or cycling-related information to be aware of, share that too. It's knowledge everyone can benefit from. A little info on the front end could save a claims call later on down the road.
6. Backyard Maintenance and Safety
Kicking off your shoes and enjoying your backyard are a staple of summer and those barefoot backyard days can make for some of the best memories. Help your policyholders keep their days carefree with tips on how to take care of their pool, when to repair or replace decking, maybe even some gardening tips, and how to make the backyard safer for kiddos, pets and adults.
7. Staying Cool Without Breaking the Bank
Whether someone is a renter or a homeowner, summertime electricity bills skyrocket due to air conditioning use. But there are things everyone can do to stay cool without burning through their wallet. This can include reversing ceiling fan rotation, keeping blinds drawn, using a programmable thermostat and switching to lighter summer bed linens.
Wrap-up
When you engage with your clients outside of the normal quoting process, you also increase the likelihood that you will be remembered and referred to others. By putting a little thought into your conversation, you can develop an active relationship with your new clients and continued customer engagement that can lead to future deals and referral business.
From all of us here at Avenge Digital, we wish you a safe and happy Memorial Day weekend! We thank all those who have served as we honor them this weekend.