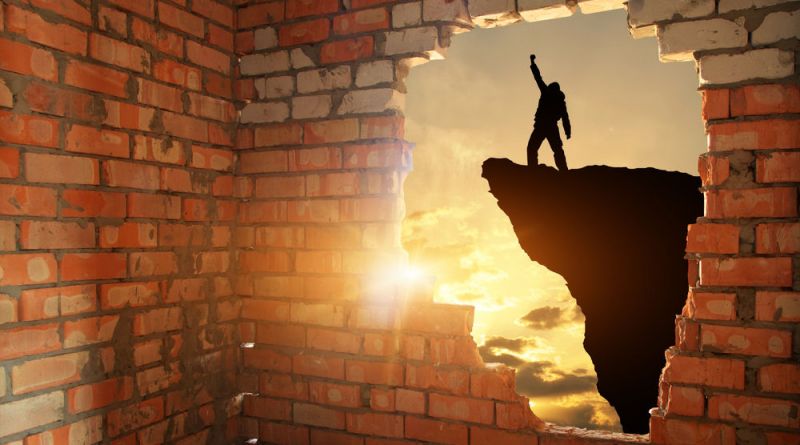 Every time I speak with an insurance agency owner I ask, "What do you do to market your business?" The most frequently answer I get? "Referrals." This is the story consistent from agency to agency, from California to Florida and everywhere in-between. So much so that our most recent blog post was about bringing the VIP treatment to referrals.
Many larger agencies have advanced advertising and marketing initiatives, but most of the mid-sized and smaller agencies are doing little to market their business. As a marketing professional, it's hard for me to understand why a business would elect to forego marketing, it's the fuel that drives your business. And as we've noted previously about thinking like a million-dollar business owner, your marketing is an investment into yourself, your staff, and your agency because after all, how can you be successful without marketing or advertising?
When revenues decline, many small businesses begin to cut marketing from the budget because it can be viewed as "non-essential." I get it, though, marketing and advertising can be expensive and it can be tough to think about the success of your investment in a slump. However, it's during the tough times when you need to promote your business most.
Obviously, inbound and content marketing strategies, along with social media, are becoming increasingly more important but there are still many conventional marketing ideas that you can consider when your agency may be in a slump.
HERE ARE 6 Tips TO break through the barrier and MARKET YOUR agency ON Another level:
1. The 30 Second Bull Ride
If you're in insurance sales you should always be marketing. There should never be a time when you're not prepared to make a pitch – regardless of where you are. This means you need a compelling elevator pitch.
When I first started in this field, our CEO was actually the one to teach me about the term of the 30-second bull ride. I was instructed to always be prepared to explain what I was working on in a quick, concise pitch. The last thing you want is to look unprepared to any prospects whose business you're trying to earn. This same technique is taught in business schools all over America.
As we live in the time of instant gratification, attention spans are short and people are busy meaning you don't have a lot of time. But you only need a few seconds to grab someone's attention.
You'll likely have less than a minute, so if you successfully grab someone's attention you want it to be good. Make sure to spend some time crafting a killer pitch. Highlight all the ways that you provide value and make their lives just a little better.
If you do a good job, this should provide dividends immediately!
2. LEVERAGE YOUR Brand and Value
Most insurance agents are thinking that if the price isn't the cheapest, then the consumer isn't going to be interested. However, many consumers are unaware how insurance rates change, and WHY they change. Taking the time to education your potential clients, and provide the values of your company can be the difference between a long-term client and
When you can leverage your brand and the value you provide to your clients, suddenly justifying price becomes much easier. Think about it... when you see an expensive piece of jewelry or automobile, it's not necessarily because it's the "BEST" but because it's perceived to have a high value. People don't buy a nice car because it's cheap, they buy it because they see value in the product they purchased.
3. JOIN Forces With Like-Minded ENTREPRENEURS
A great way to gain new clients is to leverage the customer base of a non-competitive business in your area. It's a good idea to put together a group of like-minded business owners in your area and agree to cross-promote. This can be done with flyers, coupons, bundles, or simple referrals.
Another way to do this is by collaborating with other businesses to expand your reach and potential customer base. I've seen agents collaborate with realtors, or apartment buildings for new residents.
There is something special about shaking hands and getting to know new people.
4. ASK FOR REFERRALS
I know this is the #1 thing you're all doing, but I felt it needed repeating in case there are any out there not asking for referrals.
Don't be shy, ask your satisfied customers for referrals. Most people are more than happy to pass on your information if you ask … so do it.
In some cases you can create a bonus program, a small gift like movie tickets for referrals that become customers.
Don't miss out on an opportunity to get referrals because you were afraid to ask!
5. BUILD RELATIONSHIPS AND RETAIN YOUR EXISTING BUSINESS
New customer acquisition is costly. It's always less expensive to retain a customer than to develop new ones. You need a program to deepen your relationships with existing customers.
Do you currently have an email newsletter or a blog? If you don't then you need to consider starting one. Coming from personal experience, it's a great way to connect with both clients and potential clients!
In your blog and email newsletter you need to share useful and valuable content with your customers in a consistent way. This is important, don't share stuff about you or your products, people don't care about that stuff… make this about your customers. Share content that make their lives just a little bit better.
6. GET YOUR BUSINESS ONLINE
This is probably the most important, so I saved it for last. The reality is that there is a huge shift in the way consumers are being marketed. Today, conventional marketing no longer plays a significant role in consumer purchase decisions.
Today's consumers DVR shows and bypass commercials, listen to ad-free Pandora or Spotify, and can navigate the web or read a magazine and not even recall a single advertisement. Most phone numbers are on the national do-not-call registry, and it's texting has it's own set of legal issues.
Agents are breaking through the barrier by working inbound marketing systems that get the consumers calling them, whether with Avenge Digital, or another inbound program. By letting the consumer come to you through advanced technology, the entire process in your agency can become more efficient and often times result in more policies written.
Remember, it is always important to keep your company and your brand top-of-mind with prospective customers. but that your marketing is an investment into your agency.
Regardless if you do one thing on this list or all six... keep pushing. The only way to bring your marketing to the next level is to make the investment into yourself, your agency, and your staff. By implementing some of these techniques, you will break through the barriers that are stopping your success and build a healthy marketing process that will payback in spades.
Tell us what you think! Are you already using some of these tactics? We'd love to hear your stories and experiences!