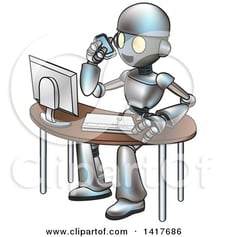 Robocalling, agree or disagree, it happens and according to the FTC it is not a good thing and really is a thing of the past, due to the DNC. Plus, let's face it the public just does not like robo-calls.
That's where we can help. We make it our business not to robocall. Instead we will help you figure out better ways to get leads by helping them come to you, via inbound calling, which is not illegal and people seem to like you better. Plus, by having the customer come to you it increases not only great customer service, but also trust.
Think there is too much "heavy lifting" with inbound calling and robocalling is easier? We will take on that heavy load for you by identifying and engaging with consumers when they are in the process of searching for products and services. We will then connect them with you and what you do best, while all in real-time.
As I said, robocalling is a thing of the past, it's time to get with the present and let us help you bring the client to you.