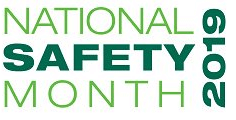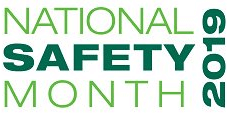 Each year the safety community designates June as National Safety Month to raise awareness about important safety issues including slips, trips and falls, vehicular accidents, employee well-being and emergency preparedness. These are leading causes of death and injury at home, work and on the roads.
Think about all the things you instinctively do to be healthy and safe each day. Perhaps you grab a handrail while descending the stairs, put on your seat belt without a thought before starting your car, perk up at the sound of tornado sirens being tested, or park a little further from an entrance to get in those extra steps.
Thanks to the National Safety Council, we have provided their resources to use during the designated weeks, or create a schedule that works best for your organization!
Week 1: Hazard Recognition
Week 2: Slips, Trips and Falls
Week 3: Fatigue
Week 4: Impairment
Creating a positive safety culture makes a big difference in preventing injuries and generating safety awareness. The promotion of health and safety is something every size and type of employer can support. Protecting your employees is a good business decision and is the right thing to do.
June is a great time to get started if you haven't already. Start by assessing your workplace and addressing any hazards you or your employees identify. Talk to your staff and your family alike about what to do in the event of an emergency, recommit to a workout plan, or institute a "no phone policy" while driving. All of these small things can have big results.
Tell us what you think! What do you do in your office to help promote National Safety Month? We want to hear from you!