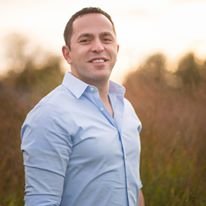 Recently, I sat down with Alex Elperin, our CEO and Co-Founder, and wanted to pick his brain about his vision for the company, and asked him what are some of the things that set our company apart, our process on bringing on new advertisers and the vetting process, and a road map over the next 6 months. Here's what he had to say….
What makes Avenge Digital different in the industry?
Alex: We saw how the traditional lead process worked with agents, and one of the sticking points was being able to connect with an interested party in real time. Avenge Digital was born from the idea that a lead doesn't have to be a pain staking task of follow ups and weird phone calls.
That's where we had an opportunity to develop a solid click to call campaign for agents. We connect the consumer directly to the agent in real time. Our phone calls convert better than any other medium out there since the consumers are actively calling an agent to get a quote. This immediate connection saves agents a ton of time and puts the quoting process in motion immediately.
Who is our target audience for both advertisers and buyers?
Alex: Our target audience is anyone shopping for a new quote whether they are buying new insurance, or looking to switch carriers. For advertisers, we look at how long they have been in the business, and if they have any references. We like to see their business savvy in the space, and can tell quickly those with experience that parallels ours and those who might be new to the space with no proven track record.
What are the risks associated with working with new advertisers in relation to working with agents?
Alex: The biggest risks we face when working with a new advertiser is always going to come down to quality, and the agents' reactions to quality. We always want to make sure that agent get the volume of calls they would like but also give them great quality calls. With a new advertiser, we always monitor quality and take the feedback we get from agents as direct feedback.
It's a closed loop where the feedback we get is relayed back to those account owners to catch any early signs of call quality gone awry. Our internal system recognizes "bad apples" and flags them for review. The media team works extremely close with the agent team to weed out any quality issues.
Tell me about our brand's vision?
Alex: Avenge Digital is on pace to be a leader in the click to call space and our agent retention, agent quote rate, and policy rates prove it. A lot of what we do is from the fact that we know the industry, and the struggles agents can face in regards to their marketing. We take time to develop each account and work with agents to find just the right balance to help bring in new business. Just ask an agent working with us and they will tell you what a difference we are to work with.
What's on the horizon in the next 6 months?
Alex: As a growing company, we strive to make advancements in our field. We have many projects on the horizon but if I could name a few:
Introducing a brand new call transfer program as a bridge for agents looking to get into inbound call marketing but not yet ready to make the leap to click-to-call marketing.
New verticals as we look to increase our offerings to the agents we service now and in the future.
Huge system redesign to aid in ease of use for our agents, including a mobile app for those agents on the go!
Anything you like to add?
Alex: Actually, yes. Avenge Digital employs the brightest minds in the media/lead space and is poised and equipped to disrupt the lead industry. We strive to create a better experience for agents, and show them that as marketing methods evolve, we will remain on the cutting edge and best value in the industry. We believe calls are the way of the future and we will continue pushing the envelope.
After our afternoon chat, it's always invigorating to know that our team works tirelessly to bring the best experience out there, and help educate agents along the way. It's our hope that in 2018 we continue to add new features, products, and services for agents and be a leader in the marketplace.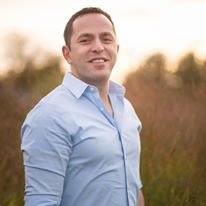 Alex Elperin leads the Avenge Digital team with 15 years of experience in the click to call space and lead industry. Alex is ambitious, proven leader and sets an excellent example for the rest of the team. I've worked alongside Alex for over 6 years and two companies. In that time, I've seen Alex not only excel at the core elements of his job, like managing partnerships with publishers and insurance carriers alike, but also take on additional responsibilities, while always ready to help his fellow co-workers with his expertise.